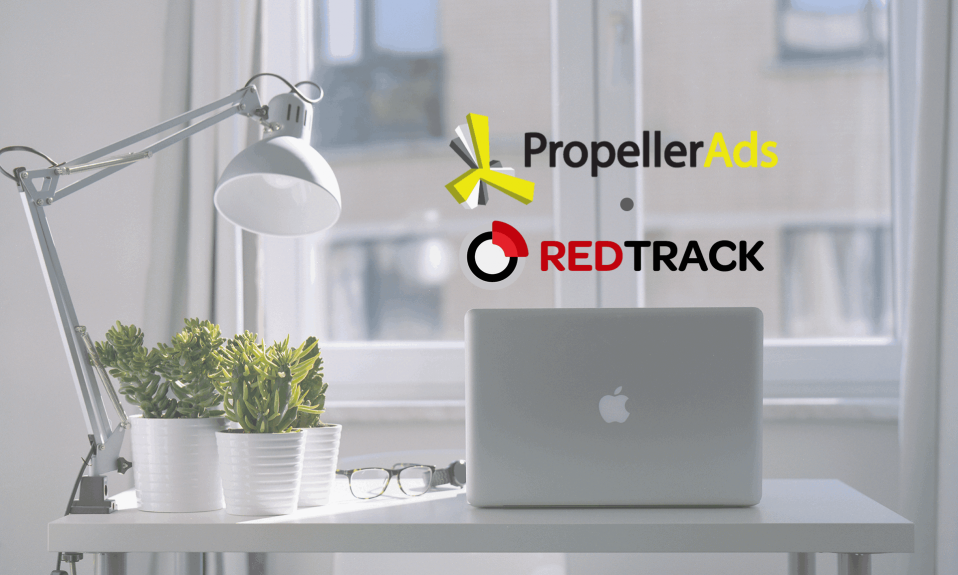 PropellerAds is integrated with RedTrack for quite a while now, and the users love it! Among the reasons: high-quality traffic and variety of ad formats they offer.
Not familiar with PropellerAds yet?
PropellerAds is a leading global Advertising Network and Traffic Source with more than 7 years of experience in providing up-to-date solutions for effective advertising. The company currently works with more than 150,000 publisher sites and large suppliers that help to guarantee lots of high-quality traffic.
RedTrack team has already added PropellerAds to the list of Trusted Traffic Sources. This means that you can find PropellerAds template with all the macros and postback URLs automatically pre-filled inside our tracker.
A detailed step-by-step guide about PropellerAds — RedTrack integration is available in our Knowledge Base.
If for some reasons you haven't worked with this global Advertising Network, we've summed up just a few weighty reasons why you should start advertising with PropellerAds:
– Global reach – more than 1 billion users monthly
– Variety of profitable mobile and desktop ad formats: Native Push Notifications (exclusive!), Interstitial, Popunder, and others
– User-friendly Self-Service platform empowering you to adjust your ad campaigns as you wish
– Extended real-time statistics
– Public API for campaigns management automation
– XML / RTB
– 24/7 Support team, Live Chat, and exhaustive Knowledge base
Ready to begin with PropellerAds?
Sign up now and get extra $20 bonus on your first deposit of $100. To access the bonus you should be a RedTrack user first, and follow these steps:
1. Login or register in the PropellerAds Advertiser account – here.
2. Go to the Finance section, refill your balance for $100 and enter the promo code REDTRACK-20 in the Promotion code field
3. Bonus will be applied automatically
Note: the promocode is limited in time and valid throughout 30.05 – 30.06.
Boost your ROI with RedTrack – PropellerAds tracking opportunities!