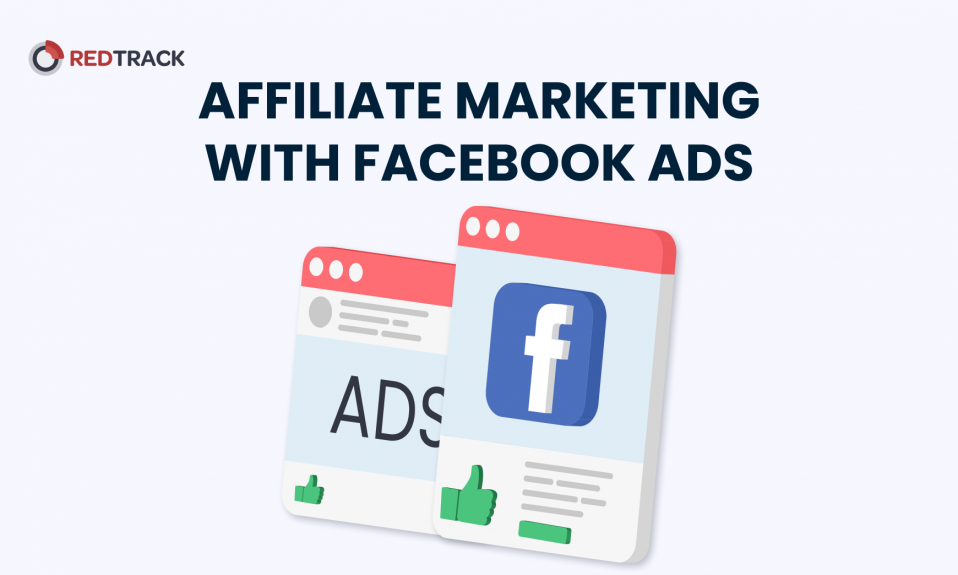 In recent years Facebook has become the world's largest social media site. With more than 1 billion users, it is a great platform to promote your business, personality, or anything else. Facebook advertising takes advantage of this popularity by allowing advertisers to reach people who are interested in their products or services.
One can use Facebook ads for affiliate marketing purposes by targeting specific audiences and demographics that are likely interested in the product you're promoting (e.g., running shoes) or the service you provide (e.g., web design). 
All of this makes Facebook a platform that many in the affiliate marketing industry love to work with and create incredible campaigns on. This article will explore how one can use Facebook ads for affiliate marketing purposes and what the best practices are to ensure incredible campaigns. 
What Is Facebook Affiliate Marketing?
Facebook affiliate marketing is just like any other form of online advertising. With Facebook, you pay the network money to bring them traffic.
The key difference here lies in what happens after that visitor gets to Facebook's website, or your website if you're using it as an affiliate link-generator.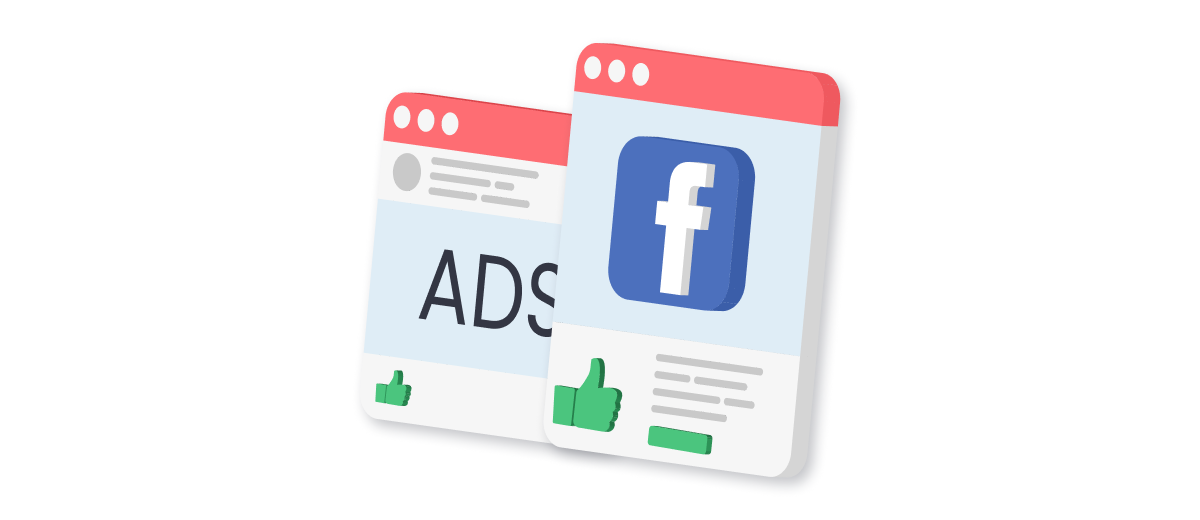 With Facebook, its users are often already logged in. After they click your ad, Facebook can track their behavior on the website you send them to, whether that's an affiliate link or not. This means if someone clicks an ad pointing to ClickBank (or CJ, AvantLink, ShareASale, etc.), Facebook has the power to see what products the user goes on to buy within that network.
When a user makes a purchase, Facebook will record the lead and pass it along back to the affiliate program. They pay you for your original click if your ad yields a sale.
This is why Facebook ads are generally best when targeting existing customers rather than cold audiences off Facebook, who have no brand affinities or affinities with any affiliates.
Methods to Promote Affiliate Offers on Facebook
The first thing you need is a general idea of how to set up your ads and run them. 
Have a strategy 

Use targeting options available on Facebook 

Make use of your audience insights 

Create multiple ad sets per campaign

Optimize campaigns based on performance
Now that you have established how to utilize Facebook ads for your affiliate marketing purposes, here are the methods to use.
1. Use Image Ads to Promote Affiliate Offers on Facebook
Image ads perform much better than banner ads on Facebook so it is best to try and include them in your campaign rather than neglecting them. As we all know, we live in a content-rich world, so every rich media type will perform better than pure text ads. 
People usually respond better to actual images rather than text in Facebook ads because an image can convey a message in much less time. This means that you only have the user's attention for less than 5 seconds when they land on your ad before they decide if they're interested or not—and you need all the help you can get in this department!
2. Use Facebook Ads to Promote Offers on Other Websites
If you're promoting offers on other websites such as ClickBank, it is always a good idea to use Facebook ads in conjunction with these promoted offers on the other sites. You want to have your affiliate offer pointing towards that website. Instead of just having a banner on that site, you're going to have Facebook ads pointing the target website's affiliate link towards it.
3. Use Text Ads to Promote Affiliate Offers on Facebook
Text ads also allow you to add a call-to-action button so if you want your ad to link directly to the product page, this is what you want to use. Text ads do not have a 240 character limit on Facebook, unlike image ads. However, they are generally more expensive than image ads.
4. Use Video Ads to Promote Affiliate Offers on Facebook
People love video content these days because it's entertaining and informative at the same time. This is why you should consider using video advertisements as well as image and text ads on Facebook. You can include a call-to-action button in the video to direct people to the offer page.
One great benefit of using video ads is that Facebook allows you to customize the video length; however, you should keep it short and snappy!
5. Use Mobile Ads to Promote Affiliate Offers on Facebook
This is currently one of the best tactics you can try. As much as 75% of Facebook users access their accounts through mobile devices and if your target audience happens to fall within this category, you should be using mobile ads as well.
If you want people to respond specifically to your offer, it is best to include the call-to-action button in the ad so that users can take action immediately upon landing on your page. You'll notice that Facebook has a limit of 2MB for image and video ads and only 1MB for text ads. That's because Facebook uses mobile devices with low memory to display these types of ads.
6.Targeting and Placement of Facebook Ads for Affiliate Marketing
To make sure you get the most out of your ads, use Facebook audience insights to determine which users to target and where they are most likely to see your posts. This is a crucial step to affiliate marketing on Facebook.  You can find audience insights under each Facebook ad campaign.
Examples of How to Generate Leads
The following is a list of some of the best ways that you can generate leads using Facebook ads. Note: these are just examples, it doesn't mean they will work for you. But if you think about it, this concept applies to just about any affiliate marketing program.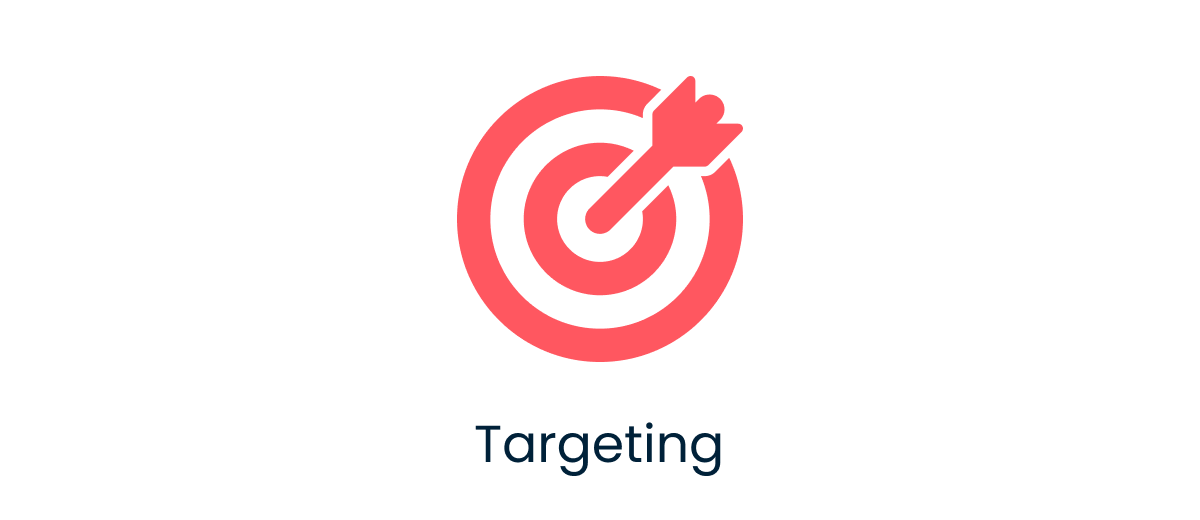 1. Brainstorm New Ideas 
The best way to come up with something that works is by thinking of your ideas first. If it's something you would be interested in buying, chances are other people will too. You can always verify this by checking out the Clickbank marketplace or even Googling it.
2. Facebook Retargeting 
Retargeting is when you reach back out to people who have already visited your website but left without converting into a customer (buyer). You can go into Facebook ads manager and create an ad with the Facebook pixel installed on your site. This will allow you to see the people that visit your website. Then, you can create an ad that sends them back to the product page to get them to convert into a sale.
3. Facebook Video Ads 
Facebook video ads are quickly becoming one of the most popular types of ads out there. Social media users love to watch videos on their newsfeeds because they break up all the text that is on there. As long as the video is interesting enough, you are sure to get clicks.
4. Facebook Ad Campaign Length 
One of your main goals should be to find out how long someone stays engaged with your ad before they decide not to click it anymore. If it's too short, you might need to shorten the video or scale back on all of the copies you're using. If it's too long, maybe try adding some subtitles to keep their attention.
5. Facebook Ad Placement 
You can place your ads directly on people's news feeds or you can send them to another website (such as Clickbank). Either way is fine, but I recommend having a website to track the performance of your ads. You can do this by using a service like Clickbank or Facebook pixel, which will allow you to see how many sales you're getting from every ad campaign you run.
There are many ways you can generate leads, but these are some of the most popular ones. What you should do is research the topic a bit more, test these methods out, find a couple of your own, and see what works best in your case. 
Pros and Cons of Facebook Affiliate Marketing

Pros:
It's very easy to get started. All you need is a Facebook ad account and some good targeting ideas.




You can use a service like ClickBank to easily search for affiliate marketing offers in any niche.




There are a large number of Facebook groups that you can join and share your ads to get more clicks/sales. Lots of big affiliate marketers hang out in these groups, so it's always a good idea to try them out.



You can run Facebook ads on the cheap. It's very possible to start this as a side business and make some decent money off of it without spending too much money on ads.
Cons:
Facebook is taking away attention from publishers, so there are fewer likes/shares/comments happening online. If an ad has good copy/humor, people are more likely to react to it.




Facebook is constantly making changes to its advertising platform. Because of this, you might have trouble running Facebook ads for an extended amount of time. However, the good news is that there are always new ways to promote affiliate offers on Facebook, so it's never too late to start




You have to keep experimenting with Facebook ads to find out what works best for you. It's not as simple as working with Google Adwords, but it can still be very useful.
Ever since the iOS 14 update took place, things changed for affiliate marketers who use Facebook Ads as an advertising channel. It got hard to track the results of the campaigns, report conversions, and keep the performance everybody loved.
As a solution, Facebook Conversion API came along. Without integrating Facebook CAPI you won't be able to track your ads to make conclusions about its performance. However, as affiliate, you might have a few more additional problems with CAPI.
First, you have to be able to verify your domain (affiliate landing page), in order to do that, check out an in-depth guide.
Also, you need to use trusted tracking software to connect your Business Manager with Conversion API. A go-to solution for affiliate marketers is provided by RedTrack.io. It's an ad tracking & conversion attribution tool that helps set up CAPI, verify domains, analyze and automate performance.
Subscription starts with a 14-day free trial, so make sure to give it a try. 
Conclusion
Facebook affiliate marketing is a good choice in 2021. It's always changing, but that just means there are new ways to get conversions all the time. Using tracking allows you to find out what works best for your campaigns and actually brings high-paying results. Just take it one step at a time and I guarantee you'll find success with this method!
Facebook ads are very picky with the ads that they allow, so you have to be careful in order not to get your account suspended. It can take some time to figure out what works best in your situation, but it's possible if you put in the work.