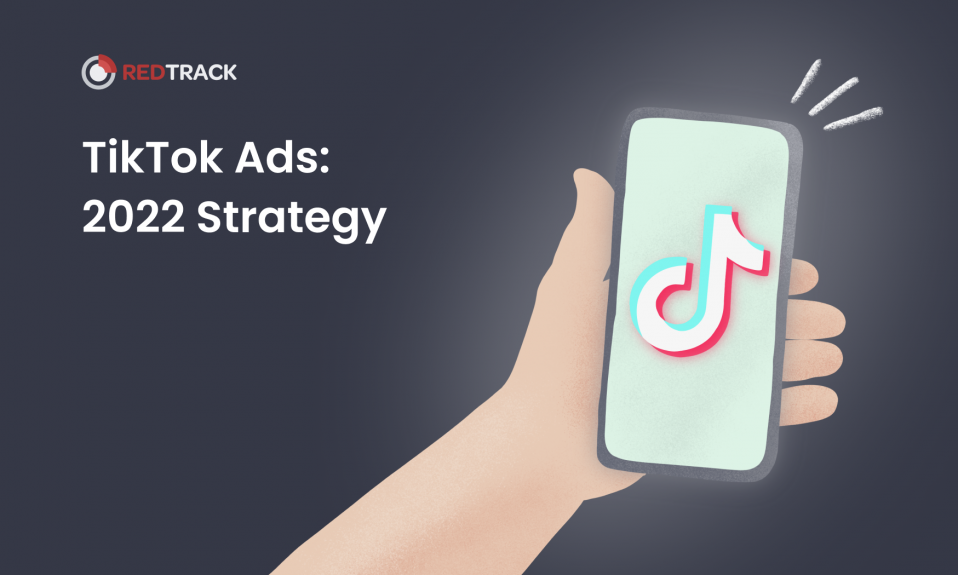 While many advertisers are getting more and more upset with Facebook Ads, the new channels for advertising grab our attention. A new gem of 2021 is TikTok Ads, and for sure it will get even more popular amongst advertisers in 2023.
But how to advertise with TikTok Ads? In this article, we partnered up with Youseff from TikTok advertising and going to share with you the best practices for TikTok ads in 2023, backed by empirical knowledge and extensive advertising experience.
Why TikTok Ads? 
TikTok, being the Top app in 136 countries in the world, becomes one of the trendiest social media networks in 2021. As of September 2021, TikTok has 35 million daily active users (DAU) only on iOS.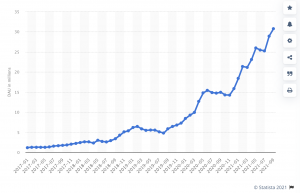 Source: Statista
This app is one of the greatest ways to reach out to the younger audience via the best-performing format — video.
While many brands turn to TikTok influencers for native advertising of their products or services, a new way to advertise emerged.
Using TikTok Ads manager is a new way to reach wider audiences and bring more awareness to your brand.
Even though, the logic of advertising is quite similar to Facebook Ads, the right strategy and understanding of the TikTok ins and outs are required to rock advertising on this channel. 
And we are going to reveal the best practices and creative advertising strategy with TikTok Ads in the following chapters.
How to advertise with TikTok
When running ads on TikTok, it's crucial that you understand the rules of the platform. The TikTok advertising platform is very similar to the Facebook advertising platform in look and feel.
However, TikTok puts high emphasis on user experience and engagement. Obviously, it's good for us as advertisers, but we have to understand how to proceed in this ecosystem.
How people engage with your ads has a huge impact on the performance, so your advertising has to be creative and eye-catching.
💡Tip

TikTok's audience is always looking for new and interesting content, so don't be afraid to experiment and try new things with your creatives. Your work should grab the attention of the users!
TikTok Ads Creatives Best Practices 
Rule 1: Use UGC content
UGC stands for user-generated content and it's the type of content that is created by people rather than brands.
If you are going to use FB Ads style creatives on TikTok, you are gonna lose big times. TikTok is curated by real content, made by people — UGC. So make sure to use the content for your creatives that will feel natural for the audience.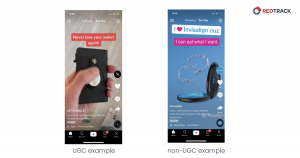 💡Tip

Empirical knowledge proves that "FB style" creatives have very poor performance on TikTok and may not even spend the budgets. 
Rule 2: include CTA in the TikTok Ads
Make sure that you include a CTA (call-to-action) inside your TikTok ads, as you have to navigate the user what he or she needs to do with your ad. 
What kind of CTAs you can try for your TikTok Ads?
Promo codes. They help increase buyers' intent. 

Discounts. It makes the purchase more appealing.

Free shipping offer.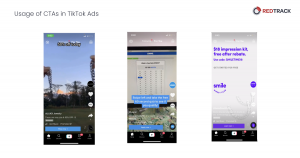 Rule 3: Don't bother making professional ads for TikTok
Your ads don't have to be professionally made. What we recommend doing is trying several styles (in UGC format) until you find the best performing creative. After that, you can take inspiration from best-performing creatives and create similar styles.
💡Tip

In order to find the best creatives, consider using conversion tracking solutions. They will allow controlling CTR (click-through-rate), CR (conversion rate), and other statistics for your ad groups. As well give you opportunity to analyze the costs taken by ads.
By the way, don't forget to check out 5 amazing trends and predictions for 2022 in this video ⬇️
Strategy for running TikTok Ads
Once you have all the creatives ready for your ad campaigns, it's time to launch your TikTok Ads. We recommend using the following strategy when launching your ads:
Launch each of your ad groups without any targeting. Let the platform do all the work and pick up your creatives.
Find the best-performing creatives. Once you can distinguish the best-performing creatives, you can proceed with the following steps.
Start adding specific interests that are related to the product that you are selling. After a while you will start finding perfect combos: winning creatives and interests that bring you the most conversion rate.
Time to scale. Use the winning combinations and increase the budgets on them.

Scaling your TikTok Ads
When scaling on TikTok ads try not to overcomplicate the process. There are two ways you can go with scaling your ads:
 Slowly increase the budget on all winning ad groups by 20% every 48 hours. We have found that ad groups continue to perform well even when the budget is raised.
Recreate your winning ad groups into a CBO (Campaign Budget Optimization) campaign and launch at a higher budget.
💡Tip

Please, keep in mind that creative fatigue happens really quickly on the platform so try not to make the budget really high because you will kill your creatives.
Key takeaways
Don't be afraid to step into undiscovered waters for your marketing in this new 2023 year. It's time to use new channels, increase your CRs and get higher returns. TikTok is just the right channel for that adventure.
Use this special strategy crafted by Youseff's team from TikTok advertising if you are just starting out or feel like you are not reaching the results you expect from advertising with TikTok.
In order to empower your TikTok advertising with data, use RedTrack's conversion tracking & attribution. The subscription starts with a 14-day free trial, with no CC required.