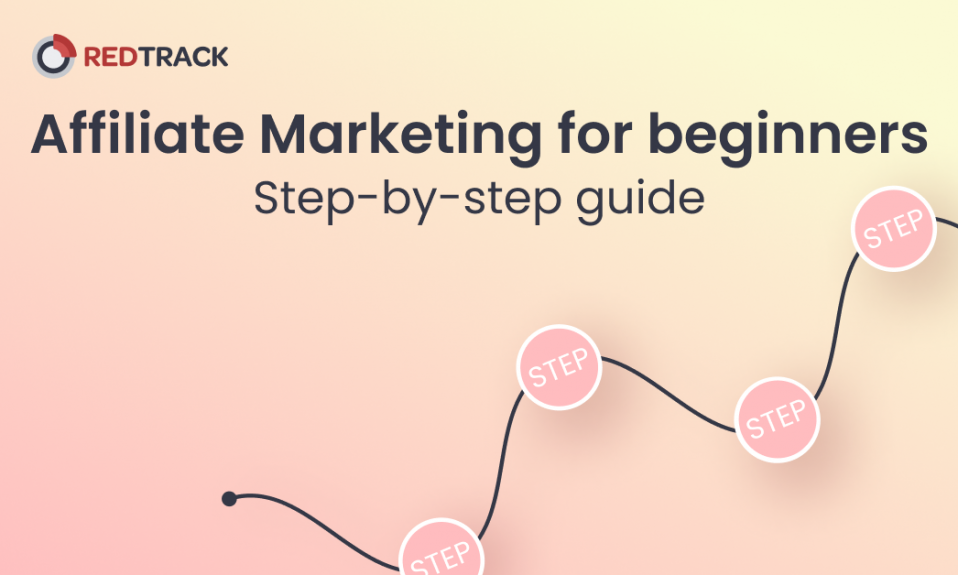 Affiliate marketing is becoming one of the most popular search queries. People from all over the world are trying to enter the industry and make a living from it. It sounds lucrative, simple to do, and easy to start, but the truth is far from ideal. Most affiliate marketers don't make a significant income, and many give up on a way. Because affiliate marketing is not as easy as you think it is. 
This can only be somewhat circumvented by learning the basics, knowing the rules, and the best practices of the industry. With the proper knowledge, you can make a profit and create some campaigns of value.  For this reason, it is important to know the affiliate marketing basics. Learning how to do affiliate marketing can be a challenge in itself though. But luckily for you,  guides to affiliate marketing like this one exist, so keep reading and you will find out everything you need to start and make it big!
What is Affiliate Marketing
Affiliate marketing has been around for a long time. The business model is simple. There are product owners or merchants, affiliates, and customers. Product owners make their products available for affiliate marketing. They decide, instead of advertising themselves, they will let others advertise for a commission. This commission is usually a percentage of the product price, but the important thing is that it's only paid out once there is a successful sale. So the merchant is guaranteed to pay only for results. 
People who take up the offer to advertise these products are called affiliates. Affiliates create marketing campaigns focusing on those products to make as many sales as possible and cash out with the commission. For affiliates, the deal is great since they don't have to worry about customer support, shipping, or anything else product-related. All they need to do is advertise the product in the best way they know.
Affiliate marketing is a commission-based industry. In it, affiliates take over the part of advertisers. They advertise the products that producers or sellers own and they get a commission off each sale.
As you can see this business is quite scalable. The more you manage to sell the more money you will get. For this reason, pro affiliates that know exactly what they need to do and how to do it can make millions in no time. They then advertise their wealth and success to others who try to compete with them. 
What these affiliates don't advertise is just how much goes into creating a successful affiliate marketing campaign. They rarely explain the marketing basics that people need to know and the numbers show it. In recent years this trend leads to a lot of people trying out affiliate marketing and failing. This gave affiliate marketing a bad reputation. But in reality, all of those people went into the industry without knowing anything. This is why guides to affiliate marketing and learning the marketing basics are so important!
How Much Can Affiliates Make?
Money is always a tricky subject when affiliate marketing comes to mind. Some affiliates make nothing, and some make millions. It's all about how many campaigns affiliates run and how successful they are. The pros who have been in the industry for years usually make a lot of money. They are experienced and know exactly where and how to advertise the products. Newcomers on the other hand usually make cardinal mistakes and their campaigns make almost nothing. 
The more affiliates improve the more they make. As a beginner, you should hope to make minimum wage in the beginning and transition into 6 figures annually within a year or two. But you will only achieve this if you are actively improving and learning new things. How to affiliate marketing guides should be places where every affiliate starts their journey!
Types of Affiliate Payment Models
When starting affiliate marketing you will see that there are a lot of payment models to pick from. Depending on which one you pick, you will earn your money in different ways. Usually, the rule is, easier models pay out less, while harder models have more commission. Here are some of the most affiliate marketing models that you will find online!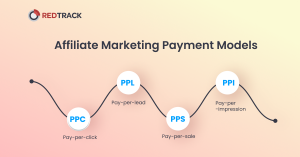 In this payment, model affiliates get a commission for the clicks that they generate. The clicks themselves don't have to be sales or leads. This makes this payment model very easy to achieve and is best suited to beginner affiliates. Most likely the commission will be below but you will make them up by volume. 
Unlike PPC, PPL is a bit harder to achieve. To get a commission from your campaign, you will have to get a lead. Leads are people who show interest in buying some product or service by completing a submission form, trial, sign up, or pre-purchase. 
Pay per sale is probably the most lucrative option but it's also the hardest. You will only get commissions once your customer buys the product or service. This is usually reserved for the more experienced affiliates as beginners will have trouble closing the deal. In this model, all of the risks are on the affiliate so merchants love this option the most. 
Impressions are one of the most common models. In this model, the commission is based on how many people view the ad. It is often referred to as CPM (Cost-per-mille). It is most common with visual ads such as video ads. But there are exceptions to this rule as well.
How to Start Affiliate Marketing
Now that you are informed of what affiliate marketing is, and what some common payment models are, it's time to learn how to start within the industry.
Step 1: Set up your affiliate status
When starting you will need to find an affiliate network or merchant to do business with. For beginners, the former is usually a better solution as networks are easier to work with. To start, you will only need some personal or business information and a bank account. In turn, you will need to receive an affiliate link for you to get started. 
This affiliate link is the thing that links your work to your results. If your link isn't working, you will not get accredited for the work that your campaigns are doing. So before starting, always make sure that everything is set up correctly. 
Alongside your affiliate network, you can utilize an array of tools to help you out with your affiliate marketing career. This includes tools like trackers (RedTrack is a great example), Spy Tools (AdPlexity), and a lot of other tools! While these cost some money, they can make you a lot of money through their service, so it's more of an investment rather than spending. 
Step 2: Find the right niche and product for you!
Newcomers to affiliate marketing think that they will be able to compete with industry veterans with their first campaign. This is almost impossible so beginners should try to find a place for themselves. This is called carving a niche out for yourself. 
You should try finding niches that you are interested in and in which you don't have massive competition. The less competition, the better. You should focus on that niche almost exclusively. Find products that can best encapsulate your audience and optimize your campaigns the best you can. After you are dominant in your niche, you can try spreading out to other niches, but don't try spreading too fast as it might be a difficult task. 
Step 3: Build an audience
Your affiliate products are worthless without an actual audience and followers that you can promote those products to. This is why you need to build an audience before starting to run your campaigns. This is usually done by attracting some following through social media or your blog. 
To gain a following, you will need to provide that audience with quality content that will make them read and come back to read more. There are no shortcuts for this. You will have to put some work into it to make all of it work. 
Step 4: Start running campaigns
Here is where the hard work starts. You will need to decide which offers to run through which affiliate networks. You will need to create campaigns for all of these offers. Your campaigns will require landing pages, offer pages, adverts, and much more. You will need to learn how to make eye-catching creatives and write engaging copy. Without doing these two properly your campaigns have no chance of succeeding. 
You can learn a lot of this info by following other guides on affiliate marketing, reading through blogs like this one, or visiting premium affiliate marketing forums like iAmAffiliate!
Most affiliates promote their campaigns through their blogs. Your blogs need to be in a similar niche for this to work. Your audience needs to connect and trust you enough to utilize your recommendations. This is done by providing a lot of value and doing good things for a long time. You need to gain the audience's trust and if you do it for long enough you can expect to increase your sales drastically. 
Step 5: Optimize everything
Now that you have everything up and running, it is time to optimize everything. Do a lot of A/B testing with your creatives, headlines, and copy. You should soon notice trends in what works and what doesn't. Continuing to do this can lead you to earn a lot more in the long run. Every campaign needs to be optimized as much as possible. 
Check the audience you are targeting. Find new people and demographics that might be interested. See from which devices you are gaining the most traffic, and consider blocking devices and traffic sources that give you the least conversions. Everything needs to work in harmony for you to ensure that your campaigns are running smoothly.
In this step, you will need the help of affiliate tracking software. It's a special tool that helps track the performance of each of your ads, gathers this data, and allows you to automate & optimize for results. 
We recently released a video with tips on how to choose the best affiliate tracking tool, so check it out before you make up your mind on the solution.
Another important mission that we have at RedTrack is developing the perfect ad tracking & conversion attribution solution ourselves. We have a bunch of features that make lives of affiliate marketers easy and worry-free. If you want to learn more about our product, be sure to use the 14-day free trial. 
Our List of the 5 Best Affiliate Networks for Beginners
As mentioned before, affiliate networks can be a real game-changer for beginners. This is why we have a list of the top 5 affiliate networks that are great for beginners!
Amazon is one of the biggest companies online. They dabble in everything from sales to servers. So it's no real wonder that they have a robust affiliate marketing network. Amazon Associates is one of the first networks that beginners sign up with. 
It's easy to get into and the commissions on sales are reasonable. You can expect to make from a few percent to 10% on each sale you are linked with. This can translate into incredible numbers once you consider the volume of sales you can make through Amazon! 
Digistore is one of the biggest affiliate marketplaces that unites both product owners and affiliate marketers with a simple goal — to increase revenue. Businesses place their offers on Digistore24 and where affiliate marketers can find an ideal product for advertisement. If you choose to work with Digistore24 you also simplify the payout process since they offer accounting automation and all common paying methods!
Lately, we partnered with Digistore24 for a stream where Senior Affiliate Growth Manager Gabbi Hafalia shared tips & tricks for the highest payouts in affiliate marketing. Be sure to give this video a watch! 
Currently, they work with over a thousand merchants with some of the most diverse offers on the market. Most of these merchants focus on physical products and software services, making them very competitive in the market. Getting accepted is quite easy and you shouldn't have any trouble getting into this incredible affiliate network! 
With over 8000 merchants, Awin is one of the biggest affiliate networks. The weird thing about it is that it's quite new to the industry. Its creation was the result of a big merger between Zanox and Affilinet. Luckily for risers, it took the best from both networks and combined it.
Last but not least, we have ClickBank! This is by far one of the most famous affiliate marketing networks on the market. They have been around for a long while and they have managed to help thousands of affiliates get started in this competitive industry. 
Conclusion
Learning the marketing basics behind affiliate marketing is the only way to secure a regular income. This can be done through detailed guides to affiliate marketing. In most of them, you will learn that you need to pick the right offer, stick to it and optimize your campaigns to get the most out of your campaigns. Remember, that even if things don't go as planned if you stay consistent things will click eventually. Nobody managed to do everything right on the first try!