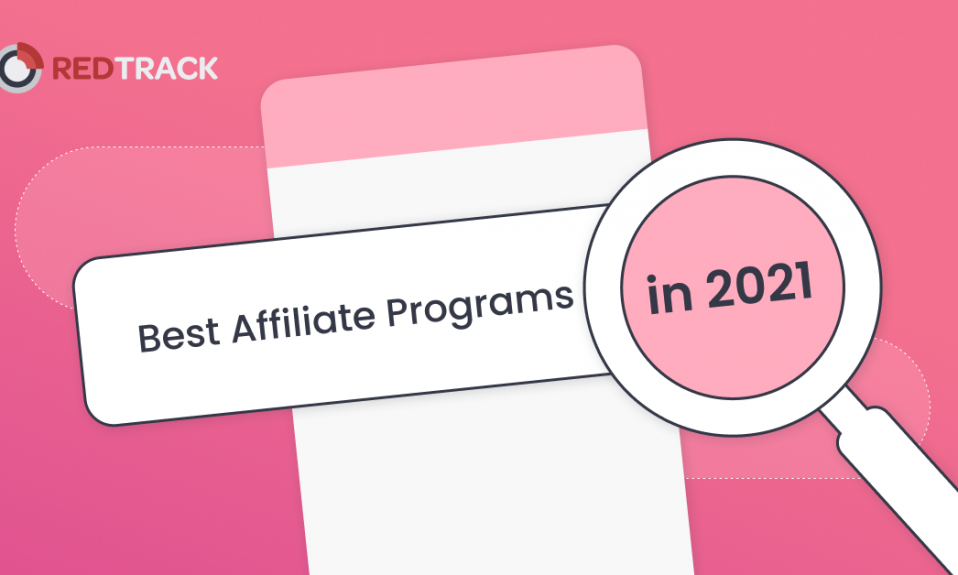 Recently affiliate marketing has become the go-to method of achieving personal financial goals & success. Driven by the lifestyles of super affiliates and their friends, the image of wealth has been associated with the industry. Of course, not everything is as easy it seems, and to make any sort of real cash, you will have to work long and hard for it. 
Affiliate marketing can be overwhelming for beginners. Starting in this industry can be quite hard since there is a lot of competition and ever-changing rules of the game. Using the best practices and techniques to optimize your content is difficult. Not only are there a bunch of methods to try, but they are also often hard to learn about on your own. This is why even some super affiliates miss every optimization of their content. Anyone can start a blog or website, but not everyone can build it up to something significant. 
One way to help you grow and expand your business is through affiliate marketing programs. If you are wondering what they are, what the best ones are, and which to pick, you are in the right place! Let's learn about the best affiliate programs in 2023!
What is an affiliate program?
Affiliate marketing programs are more or less advanced contracts. This agreement says that businesses will pay other businesses or influencers a commission. This commission is paid for sending traffic or helping make sales or commission. 
So basically affiliate programs are arrangements where online merchants pay affiliates a commission for traffic or sales. The commissions are usually determined beforehand and they are based on performance.
So to simplify the idea, the more people affiliates get to click on a link, the more money they will make. 
Types of Affiliate Marketing programs
Affiliate programs can vary a bit from program to program. Here are some of the most common types that you will face when searching for affiliate marketing programs. 
Content Affiliate Marketing Programs
These types of affiliate marketing programs focus on blogs and web pages. For these programs, the focus is on creating content-filled pages that people read and enjoy. With such a program, affiliates can promote their products to the audiences and make profits off of that. Most affiliate programs focus on some sort of content marketing for their campaigns. 
Coupon and Review Site Marketing Programs
People are always trying to save money and buy the best product for their money. Because of this, coupon and review sites have been on the rise ever since. A lot of affiliate programs try to capitalize on this, and if you find it interesting, you can try it as well. 
Email Marketing Programs
Email marketing is one of the oldest forms of online marketing. While it declined in popularity in recent years, it is still considered a great way to get your message across to a massive audience. 
Other
There are a lot of types of affiliate marketing programs. Listing them all here would be a waste of time. So let's mention some of them when we start listing the best affiliate programs you should pick!
How To Choose the Best Affiliate Program
Selecting a good affiliate marketing program can change the way you do business. You can earn much more money with the right programs, and there are a lot of things you can learn to improve your future efforts. 
Some of the biggest benefits of picking the right affiliate programs are:
Depending on which affiliate program you pick your commissions can vary from decent to incredible. The better-paying programs are usually a bit harder but they also push you to create better campaigns and improve all around. 
Cookies are slowly getting less and less popular due to industry changes. But they still have a massive impact on your campaigns and tracking. Some affiliate programs offer prolonged cookie tracking that can earn you commissions even weeks after your customer has clicked on your link.
Your commission is great, but to get them, you will need frequent payouts. Finding the ones that fit with your business is important.
Affiliates promote all kinds of products in their campaign. Those who are in the business a bit longer know that promoting bad products can taint your reputation and affect your long-term profitability. This is why you should pick affiliate marketing programs that offer better products.
Everyone needs a bit of help sooner or later. This is why good support of affiliate programs is important. The better the support, the more you can rely on your affiliate network being helpful in most situations. 
The Best Affiliate Marketing Programs in 2021
It's finally time to get to the best programs that you can join. All of these are great programs with incredible offers, products, and solid payouts. No matter which one you chose, you won't go wrong with any of them! 
Amazon is one of the biggest names online. Their business model is not only tied to their online store, but they also dabble in marketing, servers, logistics, and many other industries. Knowing all of this makes it not that weird to know that Amazon has one of the biggest and best affiliate programs. 
Affiliates that enroll in their program will be satisfied with the deal Amazon provides them. Currently, you can make 10% of most product sales that were brought by your link. Your affiliate link can work on any purchase on the platform that customers make. The only bad thing is that the cookie will only be active for 24 hours. 
Shopify is one of the biggest eCommerce platforms on the web. So it's no wonder that they offer a robust affiliate program for its users. The main pros to using Shopify are its potential earnings. You can earn a lot per referral. On average you can earn the first two months of your referrals subscription. Depending on the type of customer, you can make up to $2000! The only real problem is that it's a very niche affiliate program. Finding the right audience is hard and you will spend a lot of time on each referral. 
Social Champ is a social media management tool that supports all major social media platforms like Facebook, LinkedIn, Twitter, Instagram, Pinterest, and Google Business Profile. It provides automation solutions for enterprises of all sizes and allows them to can create, edit, design, schedule, track, and monitor all social media posts with multiple amazing features within the tool.
Social Champ has a practical and quite beneficial affiliate program by which one can earn 30% commission with a chance to get an additional $50 bonus. 
ClickBank is a diverse marketplace packed with merchants whose products you can promote. You can pick from products that best match your audience and interests. There are a lot of choices and you should have an easy time picking what you want to run. 
This flexibility and amount of offers are the biggest pros of this platform. Finding what to promote is easy and efficient! But not everything is perfect, there are no digital payment methods, and you can earn a max of $150 per referral sale. This last part is probably the biggest problem as scaling is disincentivized. 
With almost two decades of experience, ShareASale is a household name in the affiliate industry. Their reputation is unmatched and most affiliates have a lot of positive things to say about them. Their marketplace is full of merchants that offer a lot of diverse products to promote. 
The platform is flexible in payouts and product selection. Making it perfect for a lot of affiliates in the industry. Sadly the setup process is a bit lengthy and you will need to spend some time to make everything work after you join. 
Previously known as Affiliate Window, AWIN has become one of the best affiliate networks in Europe. Most of the merchants are based in the UK, but there are ones from most European countries. They have a lot of exclusive brands and deals, and finding the right product to promote is very easy. 
Their dashboard design is easy to use and well designed. AWIN has very competitive commission rates and their support staff is incredible. No matter when you need help, they will make sure to be there for you. 
We all heard of eBay and its platform. eBay itself has over a billion listings for all sorts of products, and for this reason, its Affiliate Program is a popular one in the industry. Their affiliate program is similar to Amazon's. You get to promote well-known products with high conversion rates. The commission on eBay is usually 50-70% of the auction fees (not the sale price). So if you get a customer to buy something, you should expect to share eBays cut of each sale. 
While They are one of the youngest affiliate programs on this list, it shouldn't be ignored. Currently, there are over 1000 merchants on the platform, and some of their offers are incredible. The diverse choice should fit most verticals that people want to run. Joining Impact is a bit harder than some of the others on the list, but once you are in, merchants are much more cooperative with affiliates. 
CJ Affiliate is a big name in the affiliate industry. Established in 1998, they have steadily grown to one of the industry titans. It has one of the largest affiliate programs on this list, which is quite impressive. Their niche selection is incredible as they host over 3000 affiliate programs.
Getting started with CJ is easy as their barrier to entry is quite low. This makes it a perfect choice for beginners that might not get accepted by the bigger players. 
Last but not least, comes Flex Offers. This affiliate network has over 15000 publishers that offer a lot of products for promotion. FlexOffers is known for its hands-on approach to connecting merchants with affiliates. They help find great offers and get the most out of them. And they even have their referral programs that can help you make money from people that you helped bring on board. 
Conclusion
Finding the right affiliate marketing program for your business might be hard. There are a lot of programs that vary dramatically. Some are better for beginners, some for pros, and some offer a well-rounded experience. Payment methods, commissions, and offer choices can also vary drastically. Picking the right one from thousands of programs is hard, but with lists like these, you can narrow down your choice a bit. 
Before committing to any of these programs, do some research yourself and see what exactly fits you and your use case. Every affiliate has his preferences, so there isn't one affiliate program that stands out amongst the competition.