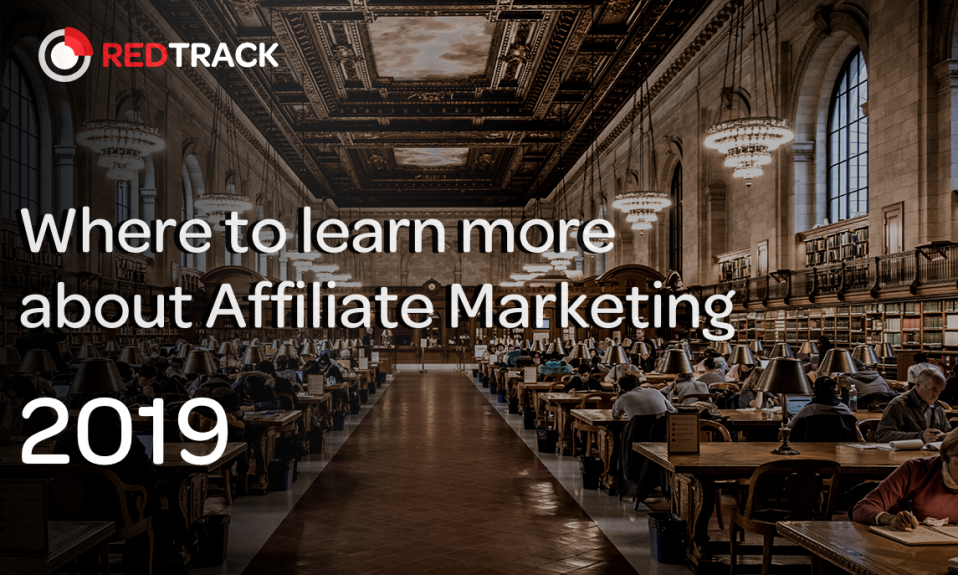 If you have just started your way in affiliate marketing, you may wonder, what are the best places to learn more about it. Often people are trying to find the one and only complete guide for affiliate marketing, but we recommend to keep your skills up-to-date and follow different sources on a constant basis. With this in mind, we gathered the list of knowledge sources that we advise you to pay attention to in 2019.
This article will be great if you want to:
– find out where to read about affiliate marketing, i.e. case studies, personal blogs, and newsletters;
– follow some educational courses that are great to learn affiliate marketing in 2019;
– subscribe to industry experts to understand how they make money with affiliate marketing.
Ebooks and Guides
Mobidea Affiliate Marketing Guide
A fast introduction to Affiliate Marketing, produced by Mobidea Academy. It contains all the essential information about the affiliate marketing industry and would be a great start for every newbie! Besides you can get all the basics in less than in an hour 😉
A brand new guide for beginners in Affiliate Marketing that can be very helpful for those who want to get the principles of this business. It's a great choice for those who just consider starting their journey in affiliate marketing.
RedTrack's Trending Advertising Formats 2018-2019
Recently, RedTrack team have published a report filled with insights from affiliate marketing industry experts and their predictions about 2019. Following the report, you will read opinions and pieces of advice from the top affiliates and advertising networks. Based on their answers, we accompanied each trend with an overview, some real examples, and tips for effective as well as profitable work.
Blogs
Attila runs a professional Affiliate Marketing blog where he dives into the details of making money online and provides one of the most comprehensive analyses on the web. It is always helpful to follow a professional affiliate. If you want to expand your understanding of this business, then Attila's blog is a go-to for that. Also, this is the source of rare and exclusive content, and information that was literally felt with guts.
Another one hardcore affiliate marketer with a story behind his back, Matuloo started a blog after he worked in digital advertising for more than twenty years. Our team really loves this blog and it's sad to see there were no publications for a while. Still, Matuloo is really active at STM forum, thus more content can be found there. 
Most of you already heard about Charles Ngo because he is one of the most well-known affiliates in the world. That's why we couldn't put him aside in this list. His blog stores hundreds of articles with a wide range of topics, columns, and critics.
Communities (forums)
One of our favorite and very promising affiliate marketing communities. Afflift members share case studies, write guides on working with different traffic sources and show landing page examples, and many more! Afflift creator, Luke has his own blog, where he shares his journey in affiliate marketing. We highly recommend his own Affiliate Marketing Guide.
STM Forum is the notorious affiliate community with plenty of affiliate marketing superstars as its members, from Charles Ngo to Finch Sells. You can find a lot of practical cases from experienced media buyers and case studies from people that have just started their work in affiliate marketing. STM Forum can offer you truly exclusive content and detailed guides. It definitely pays off its price of 99$ a month. RedTrack is also contributing to this community and you can find more news from our team there.
Affiliatefix is our favorite free community for those who want to learn more about affiliate marketing. Another advantage of Affiliatefix are their friendly and supportive moderators. You can find a lot of representatives of different advertising and affiliate networks there as well.
Affiliate marketing platform that is focused on Q&A. Warrior Forum is a good place to get answers about affiliate marketing.
Affiliate marketing/media buying courses
We didn't write about Duston's blog above only because now we are writing about his paid affiliate marketing courses. From time to time, he presents something new. Last time it was a program about native advertising and right now he has the course dedicated to Newsletters.
Udemy is a godsend for those who seek affiliate marketing courses, but still, you have to be careful there. Since Udemy is an open platform and there are a lot of educational programs, you can easily bump into poor content. Watch out for reviews by other students and you will be fine. Udemy is a place where you can find a lot of affiliate marketing courses.
Same as Udemy, Skillshare is a big open platform for educational programs, and you can find here plenty of affiliate marketing courses from different teachers.
Clickbank Affiliate Network Course
Clickbank is one of the first affiliate networks that always attract many people because you don't even need a website to be successful in the promotion of their offers. You can find quite a lot of Clickbank courses on Udemy. Recently, RedTrack team has added the Clickbank template to the tracker, and now the conversion tracking between RedTrack and Clickbank is super simple and straightforward. 
Newsletters
What the AFF is a newsletter about affiliate marketing that is meant to be read under 5 minutes. Sent to you every business day, it covers a variety of topics from the future different ad formats to Chrome browser updates that affect affiliate marketing strategies.
Get the new and finest Affiliate Insider articles right in your mailbox, as simple as that. Affiliate Insider may be the right choice for you if you are interested in reading about new blockchain affiliate programs and interviews with the owners of Affiliate Networks.
Business of apps newsletter is great if you want to be informed about mobile applications marketing, accompanied with industry data and real figures. Stay aware of industry trends and new mobile apps promotion.
This was quite a list. Haven't we mentioned your favorite knowledge source? Share it with us in our Telegram Community.