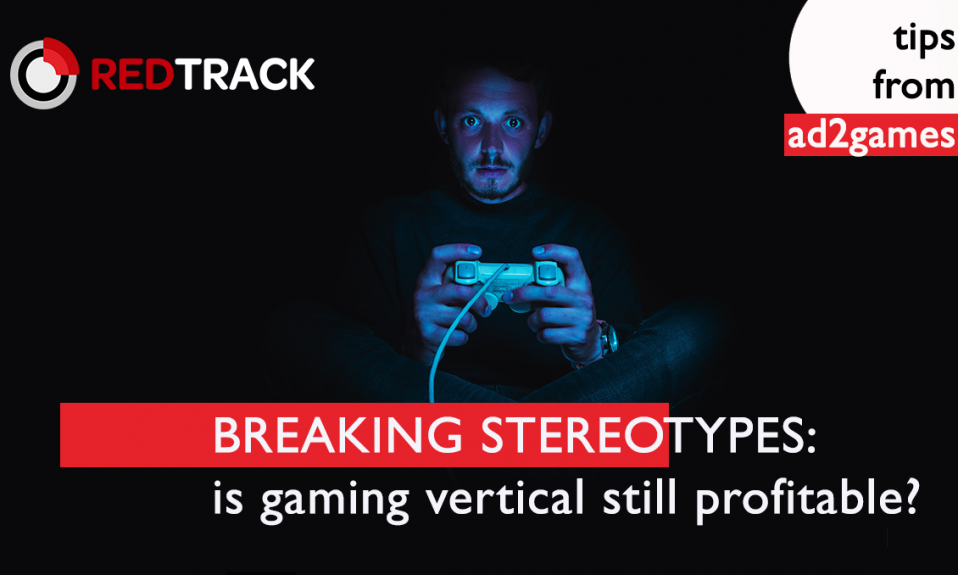 It seems like gaming will never go out of fashion…
Last year the global games market reached $137.9 billion. That's 10.9% higher than in 2017. Why is it happening? The growth of the industry is driven by extensive internet penetration, favorable regulations and constant emergence of new markets. Ten years ago it was children and teenagers who were playing online games. Today gaming audience has changed significantly. Various studies show that almost 50% of gamers are solvent adults. Sounds like the gaming vertical is a real win in the bag?
The online gaming niche is immense. It includes a huge set of sub-niches. Affiliates can work with virtual casino operators, exotic online platforms, innovative software vendors. But may also choose more accustomed formats like boards, cards, racing, specific kids or adults games, and so on. The more choices you have, the better your chances to earn more in a competitive environment.
With more than 2 million gamers in the world, the gaming vertical is a real tidbit for marketers. Yet there are so many stereotypes and preconceptions that discourage newcomers from working with it.
In this blog post, we collected the 3 most common stereotypes and asked Peter Dushevsky, Business Development Manager of our new gaming partner Ad2games.com, to share his expertise and confirm or deny existing stereotypes.
Ad2games is a digital marketing company specializing in pay-to-play and free-to-play games on PC and console platforms. Leveraging advanced in-house technologies, the company creates measurable branding solutions, drives direct sales in the client's store, and generates loyal users for many games.
Its Top Tiers are Western Europe, North America, LATAM, and Eastern Europe
---
Bonus Section:  To learn more about gaming and other 10 affiliate marketing verticals, read our new 80+ pages guide to the main Affiliate Marketing Verticals.
                              Over 100 tips and hacks on driving traffic and increasing the conversion rate in each affiliate marketing vertical, interviews with Top managers of the Top Affiliate Networks and Traffic Sources, case studies, nice bonuses from partners 

Stereotype 1: Gaming vertical is intricate and difficult to manage
No doubts, gaming vertical isn't a super easy one. On the one hand, high conversion rates require creativity and strong analytical skills. On the other, this niche provides marketers with various products and services that significantly ease earning attainable commissions. One of them – affiliate networks. They help you to find publishers and manage affiliate campaigns quick and easy. Spoiler: not all of them are equally good. So, conduct a thorough research first to work only with trusted and secure one.
As to our new partner Ad2games, it has over 150 international brands in portfolio and 1500 live campaigns. Beside gaming offers, it can also provide you with high-quality traffic and serves you as a full-fledged traffic source. RedTrack and Ad2games entered into partnership to help gaming vertical newcomers and professionals overcome challenges of affiliate marketing:

find offers with high rates

make effective creatives

create campaigns

track and manage single or multiple campaigns

Games market is growing during last 10 years and will continue to grow in the future. Analytics and tracking are must-have tools for media buyers. I cannot imagine a successful media buyer, delivering high-quality traffic without them
Peter, Ad2games.com
To work with ad2games.com publisher's network, choose it from the list in the Traffic source tab and then select it from the dropdown menu in New campaign section
Step 1: Choose Ad2games in the Traffic source tab

Step2: Choose it as Traffic Source from the dropdown menu in the Campaigns tab
Stereotype 2. Gaming vertical is highly competitive and difficult to start
Gaming industry is one of the best verticals to start. It's rather easy to find target audience for online games. There are no special barriers for beginners. In A2dgames.com our only requirements are your real name and legal traffic sources. Each offer on our platform has more than 10 creatives for the most popular sizes. In addition to it, our creative department is always ready to help affiliates in creating custom creatives for their campaigns.
Peter, Ad2games.com

So, to get a successful start, you should think carefully about the payment model. We advise you to сarefully read about all of them before joining the particular network. In A2dgames.com there are 5 payment models that are available for every affiliate marketer:
SOI (single opt-in) —you're getting paid for every user that you added to the mailing base list with or without their confirmation.
DOI (double opt-in) — implies payment for adding users to your mailing base with their confirmation only.
CPP (cost per player) — a new player in the game – new payment.
CPO (cost per order) — you're getting paid for every user that purchased the game.
Revenue Sharing models — you are given a certain percentage once a user paid for the product.
We see that in A2dgames.com affiliates prefer to work with SOI payment model. Statistically, it has higher conversion rate, so it easier to start any affiliate campaign. At the same time marketing is actively moving from Cost per Lead model, where you are getting paid for simple registration in games to more complex models. The models where you're paid for active player and revenue share model are becoming more and more popular
Peter, Ad2games.com
Stereotype 3. Gaming vertical isn't a profitable one

Today gaming programms rarely require any purchase from the customer. That's why earning commissions can be a lot easier. High rewards are usually made due to high volumes. So, the chances are better for those, who have significant numbers of targeted traffic, social media followers or email subscribers.
As with all competitive verticals, there are marketers who make a fortune and those who are not so satisfied with their financial results. There are various factors that lead to such differences in affiliates' profits. And to be honest, it's almost never a vertical issue.

Among factors that may reduce your profits are:
1. Low rates. Low commissions and short cookie durations are frequent cases in gaming vertical. So, choose wisely and think carefully about the strategy before starting working with any offer. By the way, client games usually have higher rates than browser ones.
2. Audience's GEO. Keep in mind that cost per lead in the CIS region will be cheaper than in the USA.
3. Low product's selling opportunities. The best way to understand if the game has market fit is to check how its competitor's doing, search popularity and the quality of the game itself.
4. Fraud traffic. In 2018 about $51 million daily was lost to click fraud or $19 billion throughout the year. Can you imagine, how much is your personal loss can be?
5. Lack of tracking and analytical system. An essential tool to be sure you're not draining your budget. Think -Test – Implement- Check – Analyze and all over again.
6. Poor promotion techniques. There are various promotion techniques that may help to promote your offer. To define which ones work better for your particular case, study competitor's tactics, search for statistics in your niche and experiment with split tests.
As to our product line, we're focusing on desktop games and free-to-play games. But we also have several pay to play games offers in our portfolio. Based on the statistic, native ads and video ads were the best performing formats for them last year.
Peter, Ad2games.com
So, can the gaming vertical bring you remarkable profit?

As we see, absolutely. Thank you ads2game.com for breaking stereotypes around the gaming vertical of affiliate marketing. Great thanks to Peter for sharing his expertise and useful tips.