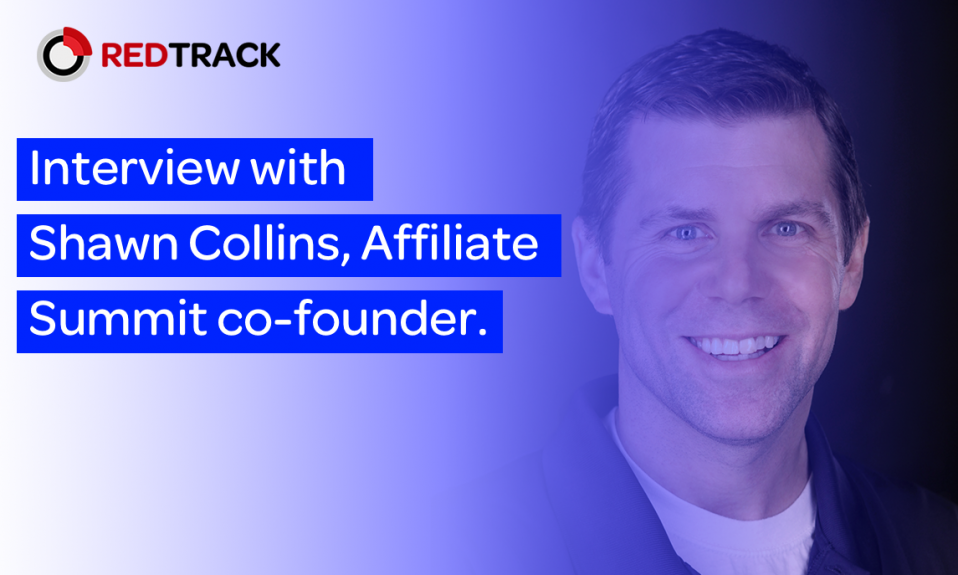 Shawn Collins has been in Affiliate Marketing since the 1997 year, and that's one of the reasons why he ended up creating the biggest affiliate marketing conference with Missy Ward. We are talking about the Affiliate Summit.
Besides that, Shawn contrasts with the affiliates that promise to make you a millionaire in a few weeks and stands for the more ethical and balanced approach to affiliate marketing. Like in any real business, you have to progress here, and after that, you will be able to make a serious income out of it.
Shawn Collins doesn't feel hollow, and that's what makes him a real person with a story behind his back in an industry where millionaires coming up from nowhere and are telling tales about their success.
Now he is also working on his This is Affiliate Marketing podcast, which might be the best in this field due to the diversity of guests and their professional skills, and his blog AffiliateTip.com.
Interview with Shawn Collins
What challenges do you see for affiliate marketers today, or in other words, who is a good affiliate today, which tools does he use, and what skills are essential for him?
Competition is tougher year to year as more people enter affiliate marketing. Also, it continually becomes more challenging to come up with a new, original angle to build an audience.
There really isn't one answer there, since affiliate is more of an umbrella term for people writing content, copy for paid search, video creators, podcasters, coupon sites, etc. I primarily blog original content, so really the most important tool to me is WordPress.
Do you believe that affiliate marketing is now requiring everyone to be a tech-savvy?
Not at all – the barrier to entry has gotten lower over time. Back when I started in 1997 I was self-taught on writing HTML and graphic design. Now there are so many tools to do things easily or outsource cheaply.
Where did it all start? How did you start working in Affiliate Marketing?
Back in 1997, I came across the Amazon affiliate program. I was newly married and had just purchased my first house and was struggling to make ends meet. I created my first affiliate site as an ugly, simple page on AOL (America Online). It was focused on things to do in New York City and I'd feature books about NYC.
Back then the Amazon affiliate program didn't have online reporting – you'd get an email with stats once a quarter – so you could be making lots of mistakes for months before you realized it. I went to my first quarter without making any money, and then a little in the second quarter. But after making some money I was locked in and kept building on small successes.
The world has changed since 1997 when you started working in affiliate marketing. What do you think will happen to affiliate marketing in future?
Affiliate marketing isn't going anywhere – it's a key strategy for nearly every e-commerce company, and as e-commerce continues to grow, so will affiliate marketing.
With rising trends of personalization in advertisement, and additional information about the user, it seems that affiliates will be able to come at the door of a person who visited their e-commerce page a few times. Can you see it this way? (Or what trends do you see?)
Yes, I like remarketing a lot, because it is very effective. However, based on the people I have spoken with about it as consumers, they feel like it is invasive, and don't like it. With data breaches being so common, as well as the public being clued into services like Cambridge Analytica, I think people have become paranoid about marketing that seems too personal or targeted.
But they also respond to it, so I think we'll continue to see targeting elevate even more.
Your work has been dedicated to Affiliate Summit for many years. Do you still practice affiliate marketing by yourself or manage affiliate programs? Can you tell us a little bit about offers that you worked with and funnels that you have built up?
For the first five years of Affiliate Summit, I was also an affiliate manager for a number of brands, because I couldn't support my family solely on the earnings from Affiliate Summit. But in 2008 I began focusing only on Affiliate Summit. However, I have been an affiliate straight through since 1997 to varying degrees.
I have focused on content creation around topics that interest me and products/services I use. It's been very straightforward – no funnels.
Can you describe your experience with different verticals?
I've focused on hard goods from retailers for the most part – books, clothing, computers. Also B2B services such as hosting and domain names. It's all really been the same formula – content creation in my voice and leveraging organic search, though I've done Google AdWords and Facebook Ads a bit, too.
Creating Affiliate Summit is a lot of fun or a lot of challenge?
It's always been a combination of both – it's been fun to come up with and execute ideas, especially things competitors thought were ridiculous, but then later copied. Neither my co-founder Missy nor myself had a background in running events, so we were making things up as we went along – that led us to having to be creative and efficient.
Do you remember any funny or unique situations from one of Affiliate Summit conferences?
Nearly every time I am working at an Affiliate Summit I have people approach me (I wear a staff shirt that offers to help people) and ask if I know Shawn Collins or know where to find him. Some people even tell me they know him, and they are surprised and confused when I introduce myself.
How do you manage conferences on different sides of the planet?
We held a conference in London in 2007 and it was very challenging because we didn't have anybody based in England to help us. There was a big learning curve and lots of frustration. So, we didn't try it again until after we were acquired, and one of the reasons we wanted to sell Affiliate Summit was to get together with a company that knew how to run events around the globe, and we found that in Clarion Events.
Tell us the story of your highest CTR (or success, because it's always interesting).  
I can't recall particulars at this point, but the earliest successes were the most exciting because I desperately needed them to happen. Back in the 1990s, there were affiliate programs that paid per click, and I realized I could easily buy super cheap clicks from early paid search player GoTo.com and drive the traffic straight to affiliate links. I was buying clicks for $0.01 and instantly reselling them for $0.10. My only regret is that I didn't scale this up more.
Shawn, what are your plans for the next years?
After selling Affiliate Summit, part of the deal was that we would stay on for a while to transition the company, so I am working as an employee now with Affiliate Summit and GeekCast.fm and FeedFront.com are part of the company. AffiliateTip.com is my own site, and I've been posting affiliate marketing related content there for about 15 years and don't have any intentions on stopping. I really enjoy when people are moved, motivated, excited about the things I write for FeedFront Magazine, and it's very satisfying to see plans come together for conferences and smaller things like marketing campaigns.
Shawn, if you weren't an Affiliate, who would you rather be?
When I was growing up and even after college there was no such thing as affiliate marketing – I learn about it and got started in it when I was 27. My primary interest was always to be a writer, and I have managed to do plenty of it as an affiliate marketer with blogging and magazine writing.