2020 is a challenging year for all media-buyers: COVID, borders closure, economic recession. But no worries. Everything is not so bad. It's 2 months left to reach this year's goals and make up the leeway. How?
Together with Adcash — a global self-serve advertising platform for media buyers, we held the webinar where we shared tips on how to succeed in affiliate marketing and skyrocket your profit with betting offers and app installs.
Missed the webinar? Check our blog post. Here're the most important point.

Why Betting and App Installs?
They are two verticals that return to their normal state faster than others. Let's have a deeper look into both of them. 
App Installs

App installs verticals went a little bit down in summer. And there's nothing surprising in it. A lot of small startups were closed, while a lot of grown-up businesses were forced to change their business model for a while. Today we can say that everything returns to its place. Especially, with the Android apps. We see a huge long-term interest in VPN offers, for example. Why? People are vulnerable on the internet. The easiest way to maintain security for them is to use a VPN. In this way, they can not only hide your actions from prying eyes but unlock some content, website, and get access to the right information.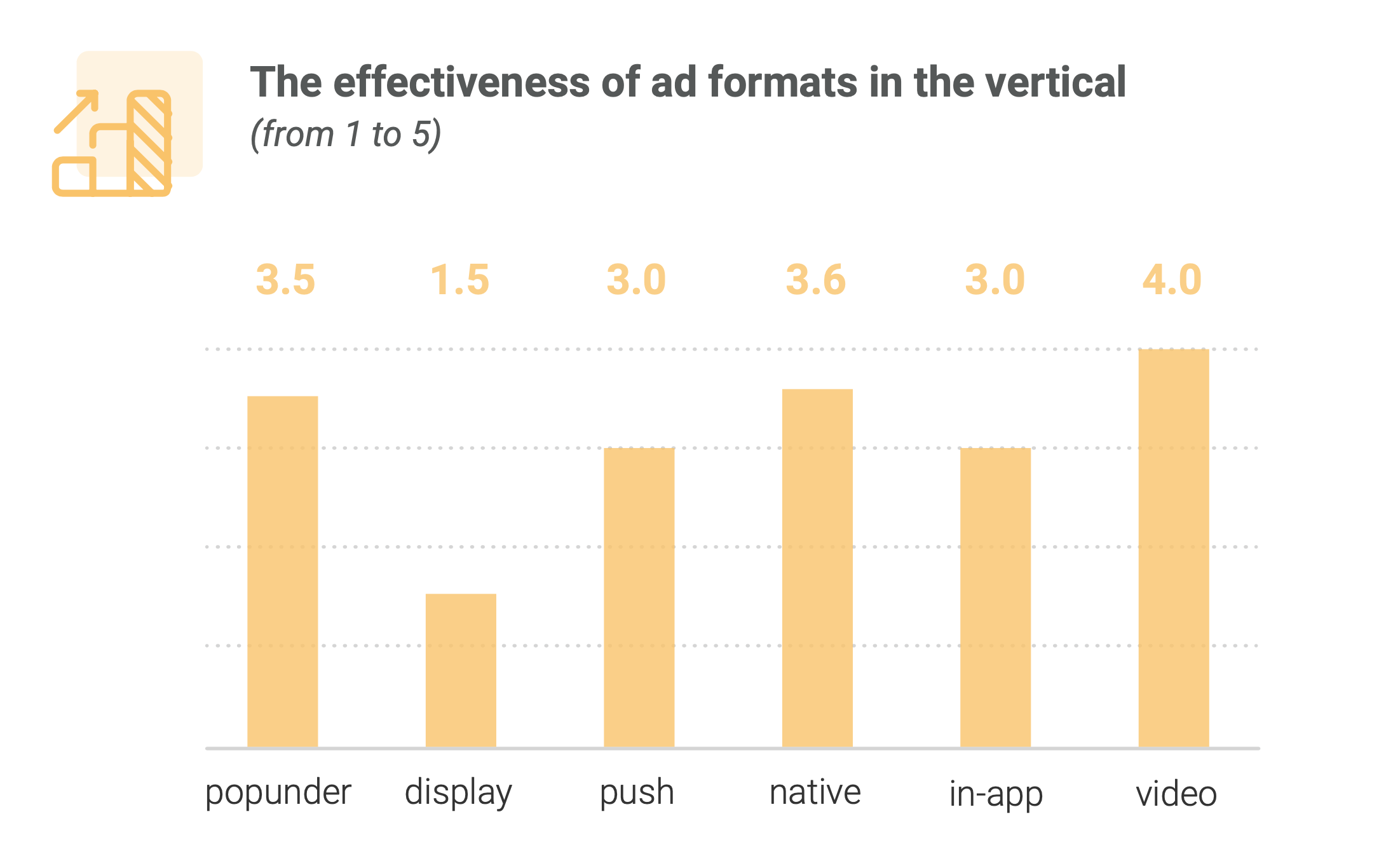 Betting

During COVID-19 all sports events were canceled and the industry lost a lot of money. But do you see what's happening now? All this interest and excitement around UFC fights? Do you see how many people are watching the European Football League? Here's how many campaigns were run last month:
Sports Betting campaigns run in August: 554. Countries: 99
Sports Betting campaigns run in September: 634. Countries: 103 
Don't miss the opportunity:)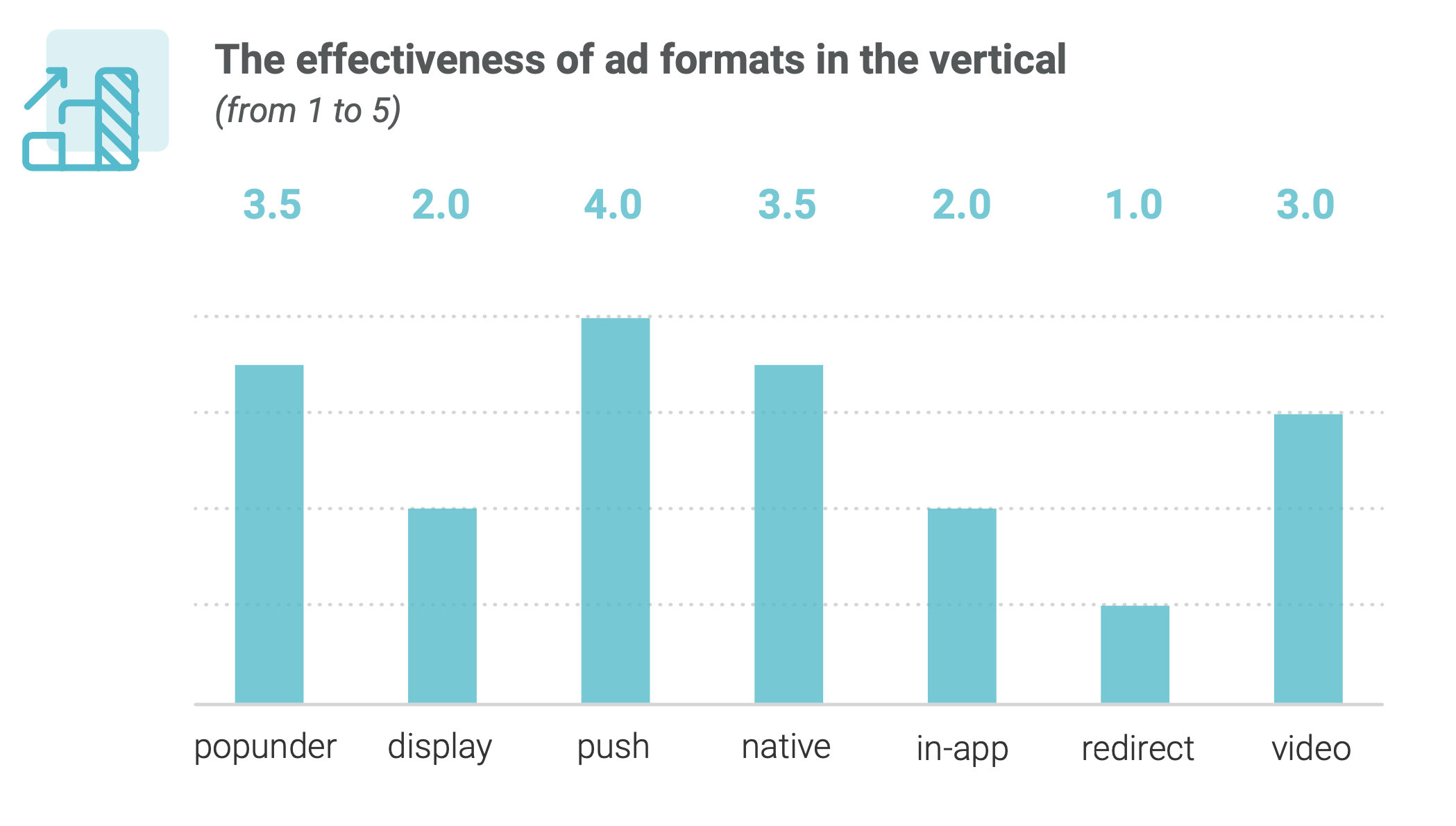 Top 10 Tips to run App Installs and Betting Offers
1. Do not bet on one campaign only. Do split tests, e.g. one campaign that targets everything with an average bid and one that has some advanced features applied ( e.g. Keyword Targeting, Website Targeting) with a higher bid.  
2. Delete old versions' reviews from your app's page. There might be bugs mentioning, or just negative emotional bots comments that you don't want your new uses to read.
3. Always customize your landing page for the event. Make sure there's no hard copyright infringement on it and it's written in the language of your target audience. 
4. Encourage your audience to write comments on your app's page. Create a community and find insights.
5. Did you know that bots can make up 70% of your traffic? Avoid fake conversions with anti-fraud and bot detection solutions and use filtering options to blacklist IPs.
6. Make sure your bids are competitive enough. Be in touch with your advertiser manager or follow the platform suggestions.
7. Make data-informed decisions. No count, your guts may be always right. Compare your data in different period frames to find the most effective tactics and attribute your conversions and revenue in the right way. 
8. Use automation to avoid mistakes and spend your time on things that matter.
9. When advertising mobile offers, try to test multiple sources with the same approach. Sometimes, just switching the source can yield great results.
10. Don't spend your budget all at once. Make sure you spread it throughout the day.
---
🎁🎁🎁  The winner of the poll is announced  🎁🎁🎁

For those, who joined us on the live event, Adcash prepared a super bonus 250$ voucher in their ad network. As you remember the rules were super easy. Evgeniy asked you to take part in the poll and then the winner was chosen with a randomizer.
And the winner is… Kevin Maes! 
Congratulations, Kevin, please, contact Adcash Team to proceed with the prize withdrawal. 
---
TOP Questions at the live webinar: 
Q1: How do we work with Google ad FB and track full data (conversions)?
The easiest way is to find a reliable ad tracker. In RedTrack, for example, we have advanced integration with Google and Facebook. That means that in several clicks you can connect your Facebook and Google Ads accounts with RedTrack and have your conversions automatically passed to your traffic source side. In the Facebook case, your conversions won't only go to your event manager but directly into your campaign.

— Vanda | RedTrack.io
Q2: What are your top best performing offers verticals? Web and mobile (Apps) both.
It actually depends on the country and the particular offer settings. In Adcash, among the top-performing offers, I'd name — apps, browsers gaming, dating (both mobile and web), casinos.

— Evgeniy | A
Q3: How to setup and farm FB to run ads, test new offers, and landers?
There're no rules actually here. Just one thing to remember: Facebook hates redirects, so the best advice will be to use a landing page and use no-redirect tracking methods. Use drill-down ads reports data to see what's working and what's not and stop unprofitable campaigns.

— Vanda | RedTrack.
Q4: When should I run an offer with a landing page and when direct linking? 
It's always a matter of fraud here. If you've already experienced some fraud on your offer before, pre-lander will be some kind of a guarantee you'll have less fraud.  Pre-lander is an additional option to explain to your users the value of your offer, so they will come to your landing page prepared. — Evgeniy | Adcash
Q4: Are sweepstakes good?
If we are talking about market, yes, this is a pretty good niche. But we should also take in mind that there are a lot of sweepstakes offers and you can promote them in many different ways. A lot of people just copy and paste their landing pages and hope for the best. In most cases they don't get what they want. Those who apply personalized approach, have better ROI and are ore satisfied with this vertical.

— Evgeniy | Adcash