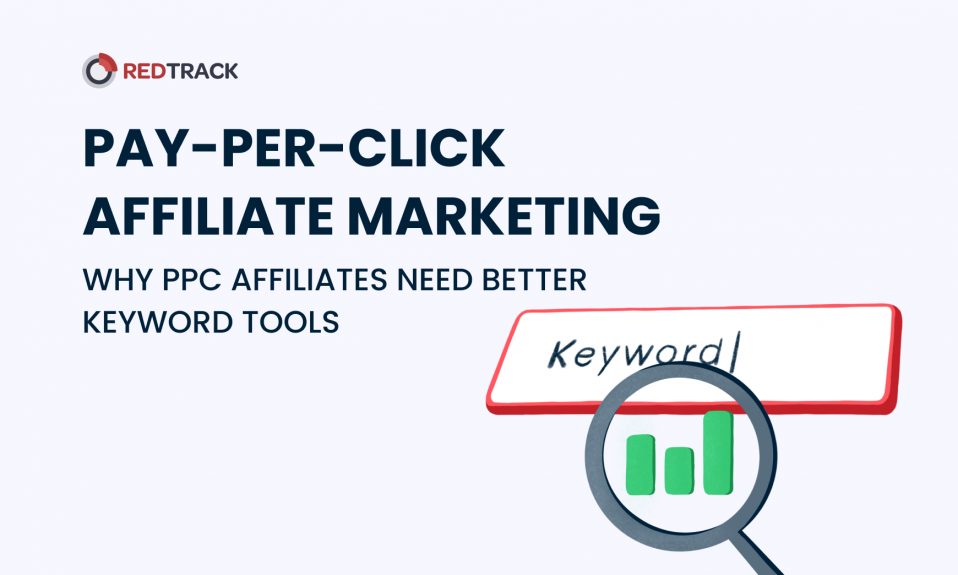 Look, pay-per-click (PPC) advertising is a highly competitive method of earning income as an affiliate marketer. So whether you promote the latest weight loss products or online websites with games like Book of Ra, it's vital to pick the right strategies to stand out. And since you make your revenue from people clicking on your ads, becoming successful in PPC affiliate marketing starts from building an audience who's eager to follow your content. How do you do that? The recipe for success is to pick a niche, stay true to it, and produce lots of valuable articles on your chosen topic. But here's the hard part: if you want to stay one step ahead of your competitors, you need to be as efficient as possible in your keyword research. And that brings us to the topic of this article: using the best available keyword tools. We'll uncover the latest software and strategies to make sure you'll drive highly targeted traffic from the search engines to your affiliate pages. Sounds good? Let's take a closer look!
Here's Why Keyword Research Matters for PPC affiliates
Anyone who wants to make a decent living with pay-per-click affiliate programs needs to do it on a massive scale. But that's possible only by keeping your keywords relevant. Unless you update them consistently, to only use the most competitive ones, your rival companies might win the upper hand by embedding more popular keywords into their content.
However, keep in mind that it's not enough to get lots of visitors to your affiliate sites. If you want to make money and drive sales, you also need to target the prospects. And there's no better way to do that than using long-tail keywords. Why's that? Because whoever finds you via a search intent expressed using multiple words or even a sentence knows already what they want. They have a clear interest in products and services similar to yours.' You only need to do the last bit of convincing to get the prospect to buy from you.
How to Find Your Niche
Profitable PPC affiliates know that covering too many niches results in the superficial treatment of topics. And that doesn't attract visitors to the content. But picking only one theme enables a marketer to go into details and provide the audience with lots of valuable advice. That way, it's possible for affiliates to grow authority in time, which drives an increasing amount of leads to their websites.
But keep in mind that some niches are more profitable than others. So while it's true that it will be easier for you to produce content when picking topics you're passionate about, you should also consider the popularity of your themes. Here's how to find a niche that interests you and others also:
Examine your and your friends' pastime activities. What hobbies are you/they passionate about? Whether it's collecting something, repairing cars, or fishing, you and your friends are probably willing to spend a good amount of cash on supplies and gear.

Consider promoting accessories. For example, there's always a demand for supplement gear for specialty goods (cars, photo cameras).

Take a look at Google Trends. It's a free source of inspiration that shows you all the niches that people care about at the moment.
How to Use Keyword Research Tools
Did you manage to pick your niche? Then it's time to get to the keyword research. And luckily, thanks to the availability of many different keyword software, the process of finding search terms your audience uses has never been more simple. All you need to do in most programs is to integrate your account on Google Ads PPC and enter your industry and location. The software will then give you lots of actionable information that can help you get more people to click on your ads.
But what are the best tools that are most important for affiliate PPCs to use? Here's a list of our top 3 software:
SemRush is excellent to uncover keywords that successful companies in your niche are already using. It also provides an overview of keyword difficulty, which informs you how much effort it will take to get to the top of search results.

KwFinder is useful when you have a business that ships internationally. It gives you target keywords in most languages and shows you statistics on their competitiveness.

Google keyword planner doesn't have all the functionalities of other tools. However, it gives you some of the most accurate data on keywords you can get.
Keyword Research Tools Help PPC Affiliates Create Better Ads
Another reason why PPC marketers should use the keyword tools is that finding and using the most relevant search terms help to make the ad copy more eye-catching. A headline that addresses an issue the product aims to solve for your target audience hooks them. And once you've got their attention, the rest of the ad copy should entice viewers to click further to your affiliate pages. Here's an additional tip: you can make the ad even more compelling by choosing to feature keywords that are action verbs.
Final words
So this was our quick overview of why PPC affiliates need better keyword tools and how to use these to maximize earnings per click. The bottom line is that you can reap the benefits of pay-per-click advertising only if you attract enough targeted traffic to your sites. And that's possible only by using the right keywords in your content and ads. So the software you use to find these search terms is perhaps the most vital tool in your arsenal. Pick any of the three programs we recommended in this article, and you'll be able to find the most relevant keywords that will help you boost your click rates. What could be better?
 Which keyword tools have you used to boost your pay-per-click affiliate marketing? Make sure to share your favorite software in the comments!