Among the reasons people start looking for ad trackers include the desire to see how well they can work with the audience, convert a target user to a sale or an application download. In this case, the main tasks of any reliable ad tracker is to help customers identify what they are doing right and wrong, find growth points and rooms for improvements.

In this blog post we gathered 5 main tips that helped a whole bunch of affiliates and media-buyers improve their campaigns effectiveness and cut ad costs.

Okay, how can I improve the effectiveness of my campaigns?

Well, the first thing you should do is to learn how to work with the data you get in your reports. There may be a lot of metrics out there and you actually might not need most of them. If you're responsible for the whole business, you might be interested in ROI (return on investment). If you're worried about the effectiveness of your media-buying activities, ROAS (return on ad spends) should be more useful for you.
Okay, what's the difference between them? And which one should you use?
Measuring the effectiveness of your ads. ROAS vs ROI
In fact, ROAS is very similar to ROI. However, ROI is considered to be a more strategic metric that calculates the Profit generated by ad campaigns relative to their Costs. ROAS, in its turn, is more about tactics and demonstrates gross revenue generated for each dollar spent on advertising.

Compare:

ROI = profits-costs x 100 / costs;
ROAS = revenue from ad campaign / cost of ad campaign.

As you may have mentioned, ROAS is a more advertising-oriented metric, while ROI – business-centric one and considers ad spends as a basis for profit growth. Most media-buyers use both of them interchangeable, calculating either in Excel or simply exporting from ad trackers. It's up to you which way of data analysis to choose. But, if anything, you can always get the desired values from RedTrack reports for each of your campaigns and each paid or organic source you chose.
1. Get to know your audience better
Let's suppose you know who's the best audience for your offer is and how to manage the right targeting settings. Are you sure you know which message you should tell them? Is there any audience feedback that can prove your headlines, texts, images and CTAs resonates with your audience. Well, if not, we advise you to do your homework before starting any campaign.

How to do it fast and easy?
Go to forums, social media communities and check what your audience is talking about, how they describe the problem your offer solves and which words they use. Pay attention to what they say about your competitors. Maybe you'll get a lot of ideas for new branded ads.

Go and see what your audience is searching for on mobile or on the web. Try different angles while searching. Ad campaigns with words such as "smartphone", "phone", "mobile device," may have different results and result in different ROI values




2. Put your customers intent at the forefront
It's clear that to convert users into customers effectively, you should consider different messages for different sales funnel stages. There are three main message categories you can create based on your customer purpose. They can be
Navigational;

Informational;

Transactional.
Testing keywords with the same intent in one campaign will help you find the most effective one and avoid spending too much on unprofitable hypotheses.
A user that conducts an informational search usually responds to a whitepaper or webinar offer better than to the detailed branded list with your competitors comparison. On the other hand, those leads who can define their problem and know what might help them to solve it, will have a better reaction to a promo code than to a stylish page with general information and competitive advantages of your product.
3. Know the best Time
One of the toughest things that a newbie has to cope with is that ad campaigns will not always be profitable. Checking the stats every 10 seconds, constantly trying to apply changes in settings in hope for better results won't help reach the desired outcome.
In fact, the haste and impatience are your high ROAS  biggest enemies. Before starting a campaign, try to find the average metrics for your industry and stick to these numbers. Your metrics will always fluctuate, but it's ok. The most important thing is not to miss the moment of your campaign burnout.

To control it, you can use some advanced  instruments that will help you save your time and resources by automating your routine activities. RedTrack instruments that can help you do it are called Auto Rules. Simply pick the time frame and the desired ROI, EPC, CR. If the requirements are not met, the campaign will be automatically stopped and your traffic will be redistributed to a better performing campaigns, creatives or offers.
4. Create Stronger Retargeting
Retargeting is one of the most powerful growth points for any online business, whether it's an ecommerce store which tries to return shopping cart abandonments or a B2B service that needs to remind a busy audience of itself. 
With it, your retargeting audience isn't necessarily your website visitors or active users. Do you have an e-book, content or a video that has performed well organically? Boost it and create custom audiences based on the time they watched a video. After collecting enough leads, divide them into low, medium and high engagement groups direct specific retargeting campaigns on them. 
Creating such custom segments will help you avoid too much competition, so your ad cost will become cheaper.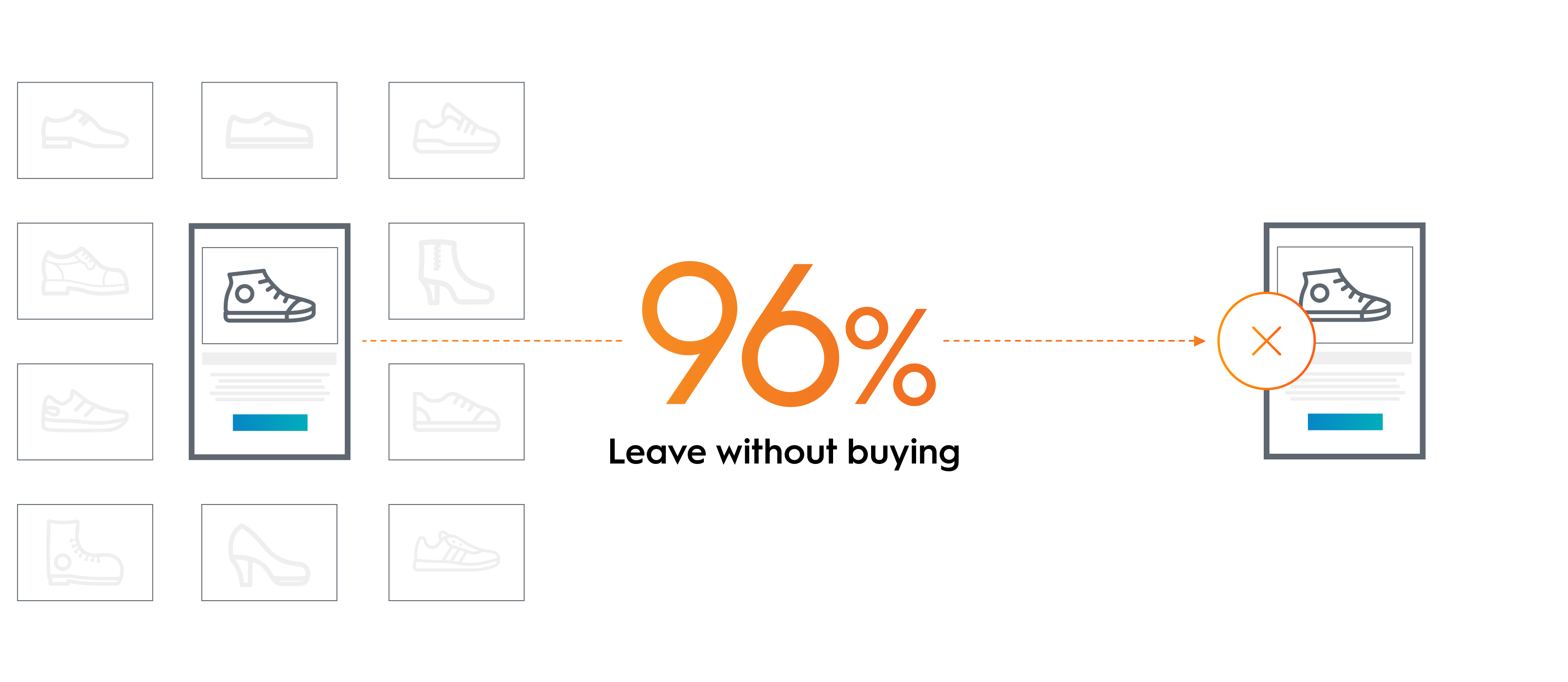 Still not getting the results you want?
5. Try organic Traffic
Organic Traffic sources usually require more attention and revert attitude than paid ones. But you should also take into account that organic traffic works for the long term and gives your website or landing page longevity. It can bring you the whole bunch of quality leads for years to come. Here are four most popular organic traffic sources to improve your funnel conversions.
Social media;



Do you know that in 2019 people spent over 144 minutes on social media? Why loose this lucrative opportunity to show your offer to your target audience? And we're not talking about paid ads now. Being proactive on social media can help you grow your traffic in x10 times. Share some useful information related to your offer and people's needs, initiate talks in relevant communities and good luck.
Blog or guest posting are one of the easiest ways to get relevant leads to your website. Offer your product review or write a short valuable article to well-indexed blogs and websites. By the way, there are must be a myriad of websites in your niche that are happy to publish an article about your product and get some fee from a sale. Just Google it!
Start a simple referral program and ask your most loyal customers to refer you to their friends and colleagues for a particular bonus. It can be money, custom awards or any other bonus. Moreover, you can track your referrals performance right in RedTrack with the help of Publisher Panel See RedTrack Referral Program example.
Forums are unfairly undervalued organic traffic sources. Here you can encourage two-way communication between you and your potential audiences by providing value with your expert comments or encouraging discussions. Gaming and e-commerce forums are considered to be one of the most active communities in today's world. If you are a forum user, you know that the questions here may repeat from time to time. Create several scripts to most frequently ask questions to save your time and not lose touch with your audience.
Conclusion

As you see, all ad costs cutting activities are based on data analysis. To get a high ROI you need to test a million hypothesis to find the ones that truly work, whether it will be retargeting, affiliate websites placements or all at once. Is there a way to make it faster and in a more effective way? Basically, that's what ad trackers do. Now matter what strategy or tactic you use to promote your offers, it will monitor and analyze all the incoming information about your performance and provide your team with actionable about your ad campaigns. These insights can help your business improve your ad targeting, refine your ad copy, and increase ROI and ROAS.